These can be exchanged for products or services up to the value of the voucher or amount added to the card.
A gift voucher is an electronic or paper contract that can be exchanged for products or services. A pre-loaded card works like a gift voucher, but you might be charged fees for using or adding money to it.
Before you buy
It is a good idea to:
buy vouchers that can be used at more than one franchise or shop
check how to redeem your voucher, the expiry date, and any other terms and conditions before you use it
pay by credit card — if the business goes into liquidation soon after you buy the voucher, you can ask your bank or credit card company to reverse the transaction (also called a chargeback)
keep a record of your purchase.
A preloaded card minimises your risk of being scammed when buying online or robbed when travelling. The only money you can lose is what's loaded onto the card.
Keep the receipt and evidence of the transaction in case there is a problem.
---
Your rights
Receiving change
If you don't spend the full amount on an electronic card, you can redeem the balance on another date. With paper vouchers, the store may give you another voucher if the remainder is more than $5, or change if it is less than $5. However, the store does not have to give change unless the terms of the voucher say they will.
Expiry dates
If there is no expiry date, you can use the voucher or preloaded card whenever you want.
If there is an expiry date, the retailer has no obligation to accept it after the expiry date has passed.
It's a good idea to use vouchers as soon as possible. If the business is insolvent, you can't use the voucher. You might get your money back, but it will take time.
Lost vouchers and cards
If you lose your gift voucher the store doesn't have to replace it — but they might if it was made out to you specifically and is not transferable to anyone else.
If you lose a pre-loaded debit card, you may be able to get a replacement card, but you will need to check with the store. You might be charged a fee for the replacement card.
Additional fees and charges
Gift vouchers should not have any additional fees or charges.
Prepaid cards like phone cards and Prezzy Cards may charge additional fees — check when you buy the card.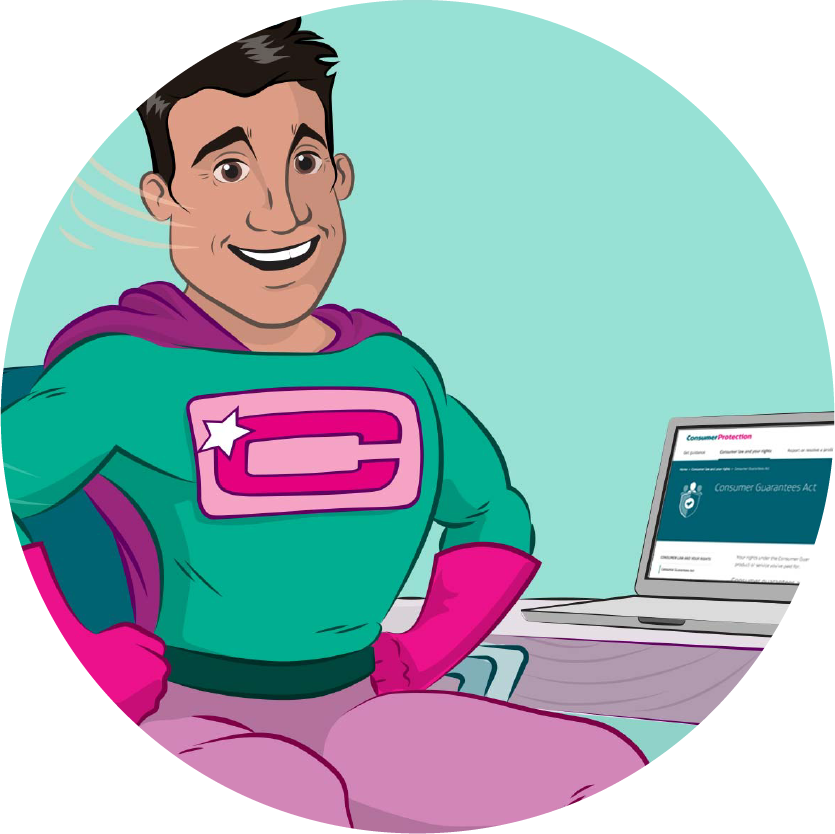 Test your know-how
If a gift voucher doesn't have an expiry date specified on it, how long do you have to use it?
Answer
If there is no expiry date, you can use the voucher or preloaded card whenever you want. If there is an expiry date, the retailer has no obligation to accept it after the expiry date has passed.
Example — Past the expiry date
Iosefa buys a health and beauty voucher from a daily deal website and gives it to his girlfriend Sue for Christmas. It expires three months from the date of purchase. Sue does not check this date, and after four months she decides to redeem the voucher. When she phones to make an appointment, she is told the voucher has expired. She checks the date and finds it is too late to use it.
---
If things go wrong
Contact the retailer first
Go back to where you bought the voucher first. Try to negotiate a solution to any problems with your voucher or prepaid card.
Be prepared to say what you want the seller to do about the situation. For example, if you want a refund, an extension of the expiry date, or a promise to deliver goods or services within an agreed time frame.
If you can't come to an agreement on the issue, you can make a formal complaint or take a case to the Disputes Tribunal.
If you have a problem with a voucher bought from a daily deal site, go back to the daily deal site first.
Retailer gone out of business
If a retailer goes out of business, it is unlikely you will get any money back from unused vouchers. If the business has gone into receivership, you can try to contact the liquidators to make a claim.
If the person who paid for the voucher paid by credit card, they should apply to the bank for a chargeback to get a refund as soon as they hear the business has gone bust.