What to do when something doesn't work, breaks easily, is unsafe or doesn't do what you expected it to.
If a business sells you a faulty or unsafe consumer product, you can ask for the good or service to be fixed under the Consumer Guarantees Act (CGA). If a product fault is minor and can be fixed, the retailer can choose to repair the item, replace it, or refund your money.
This also applies to new or second-hand products bought through:
auctions
websites
an agent or broker who sells on behalf of someone.
Private sales are not covered by the CGA eg buying from a private seller (not traders) on sites like TradeMe.
---
Your rights
It's good to know your rights on faulty or unsafe products.
Your rights when the manufacturer's warranty has expired(external link) — YouTube
The Consumer Guarantees Act (CGA) covers you for products that don't do what they are meant to, or are defective or faulty in some way.
Any products you buy should be of acceptable quality. This means the products should:
be satisfactory in look and finish
be free from small faults
last for a reasonable time
be safe to use
do everything they are commonly used for.
These factors are used to test whether a reasonable person would think a product is faulty or not, taking into account:
who supplied the products, eg an established chain vs flea market trader
age and type of products — second-hand products are more likely to show signs of use and may be less durable
price — poor-quality products are usually cheaper
statements made about quality or condition by the salesperson or in advertising
statements made about compliance with New Zealand or overseas safety standards.
If you are specifically told about any faults when you buy the product, you can't claim because of them later on.
Ann's story — Exchanging a faulty product
Ann returns a faulty wireless speaker. The retailer offers to replace the product with a newer model that has more features, but is more expensive. Ann agrees to the new model and pays the difference in price.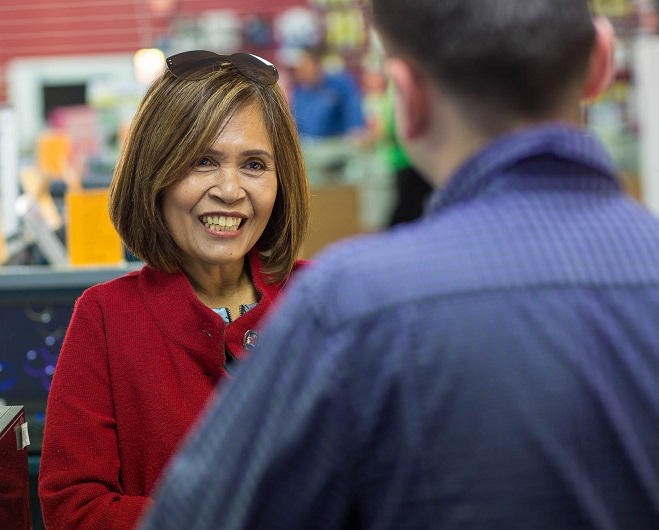 Manufacturer's warranties and extended warranties
If products come with a manufacturer's warranty, or you have paid for an extra extended warranty, your rights under the CGA still apply.
These extra warranties are in addition to CGA protections, so make sure it will offer you more than what you are already entitled to under the law. For example, a manufacturer might offer a 'lifetime warranty' for a product. Under the CGA a product only has to last a reasonable time, so this manufacturer's warranty would cover you even after your rights under the CGA have expired.
When you can't claim
You can't claim under the Consumer Guarantees Act if:
you used the product in a way that a reasonable consumer would not
you used the product so much that it is reasonable that it broke
you broke or lost the product
you modified the product and this is what caused the issue.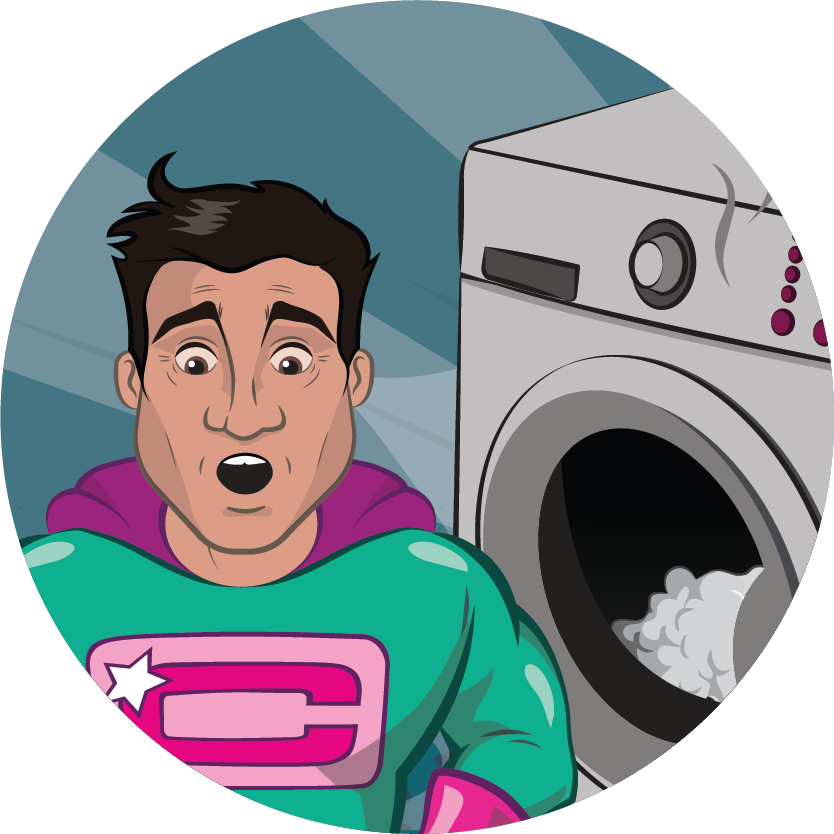 Am I covered?
If your washing machine breaks down a month after the warranty has expired, are you still covered?
Answer
Yes! Because a product should last for a reasonable amount of time so if something breaks down after your warranty has expired, you may still be covered under the Consumer Guarantees Act.
Nicholas' story — Not fit for purpose
Nicholas told a car dealer he needed a car powerful enough to tow his three-tonne boat. When he hooks up his boat trailer at the weekend, he finds the car is not powerful enough. This is a serious breach of the consumer guarantee about goods being fit for a particular purpose. He complains to the dealer — he's entitled to reject the car and ask for his money back.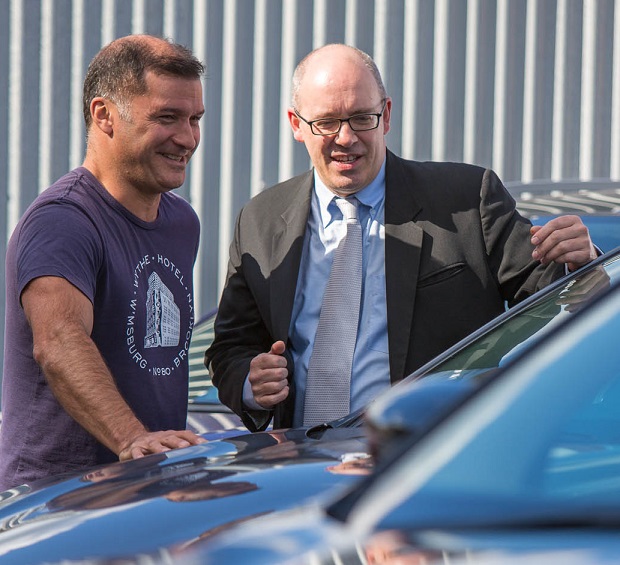 ---
Product safety
Products sold in New Zealand must be safe to use. Many products are covered by mandatory or voluntary product safety standards. These standards are written to test to a minimum level of quality safety to help prevent injuries or reduce the risk of them happening.
Bicycles, toys, children's nightwear, baby walkers, cots and cigarette lighters are regulated in New Zealand. You should ask the supplier if those products meet minimum safety requirements.
If you have some concerns about the safety of a product or if you're injured by a product, you should tell the retailer or supplier about it straight away.
For more information on your rights, choosing safe products and what to do with unsafe products can be found here:
Some products that you've bought might have been recalled due to quality or safety concerns.
You can keep dangerous products out of your home by signing up for product recall alert emails. You can be alerted to all recalls or select from a list of product categories.
Subscribe to Product Recalls(external link) — Product Recalls
---
Common problems and what to do
What to do if:
Sabine's story — Compensation for faulty goods
Sabine buys a chest freezer for her garage. A month later she discovers the freezer has broken down. All the food in it has thawed and gone rotten. A repairer confirms there was a fault with the freezer. Sabine goes back to the store and gets a refund. She is also entitled to compensation to cover the cost of the spoiled food.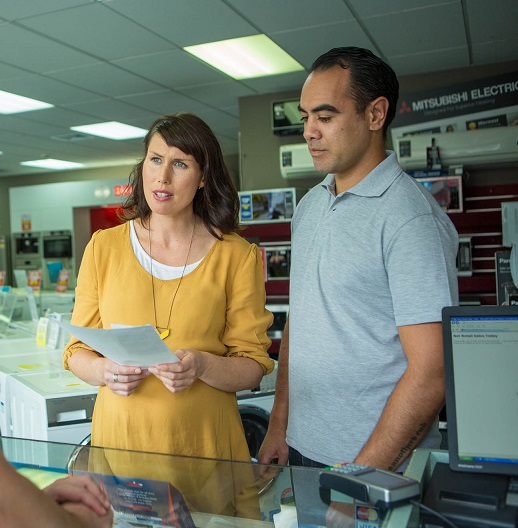 ---
Taking a product back
Use this guide to understand when it's fair to return a product and ask for a remedy.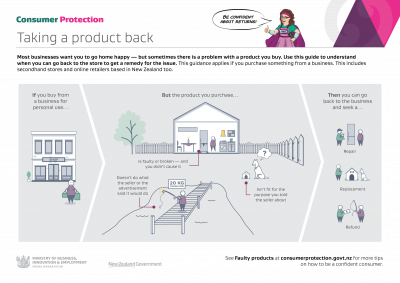 ---
More help
Get support at any point from:
Citizens Advice Bureau (CAB) — a free, independent service, run by volunteers. CAB can advise you on your consumer rights and obligations, in person, by phone, or online.
Community Law Centre — offers free one-on-one legal advice to people with limited finances. The organisation has 24 community law centres throughout the country. You can find legal information and other resources on its website.
Find a CAB(external link) — Citizens Advice Bureau
Our law centres(external link) — Community Law Centres
Take it further
If you can't resolve your issue directly with the business, the Disputes Tribunal or District Court may be your next step. Bear in mind, if the seller is overseas it may be harder to enforce any formal decision.
What the tribunal can help with(external link) — Disputes Tribunal
If you think the business has misled you about your consumer rights, you can complain to the Commerce Commission. Commerce Commission doesn't act on behalf of individuals and can't investigate every complaint. But their investigations do help make sure businesses are complying with the law. Your information helps them assess which consumer issues are causing greatest harm.
Make a complaint(external link) — Commerce Commission