Students are introduced to the rights and responsibilities of consumers and businesses and investigate the actions they can take should there be a problem with goods they buy.
In this module students are introduced to the rights and responsibilities of consumers and businesses and investigate actions they can take when there is a problem with the goods they buy.
Learning outcomes:
Students will describe how our choices as consumers affect our lives and the lives of others.
Students will learn about there are laws and regulations to protect the consumer.
Key concepts:
Consumer
Rights
Responsibilities
Laws and regulations
Consumer protection
Conceptual understandings:
Financial decision-making affects people, the community, and the environment.
Laws and regulations protect the consumer.
Note to the teachers
Although the Consumer Guarantees Act talks specifically about "guarantees", we have substituted the word "rights" in this resource.
New Zealand law contains many references to rights. Here we are referring to your students' rights as consumers. For example, a student has the right to expect that their school backpack is going to last a reasonable length of time. If it doesn't, they may have the right, under the Consumer Guarantees Act, to demand a repair, replacement, or sometimes a refund of its cost.
The Consumer Guarantees Act is written to give consumers guarantees. These guarantees are specific. For example: that goods are of good quality, are safe, and are durable.
There is a risk that students will be confused when they encounter the word "guarantee" after being taught about "rights". To avoid this, explain that you are using the term "rights" instead of "guarantee" when you introduce activities about the Consumer Guarantees Act to your students.
1. When things go wrong
Have students think of a time when they weren't happy with something that they or their family purchased. They can share their bad shopping experiences with each other in pairs or in small groups, discussing:
What went wrong?
Whose fault was it?
Did the issue get resolved?
Have the students summarise their stories on post-it notes.
As a class exercise, sort the stories into categories according to the issue involved and display them on a board.
2. Consumer decision-making activity
Have students share their understanding of consumer rights as they explore what happens when Anaru gets a new pair of sports shoes. They receive feedback on their decisions and they can discuss new understandings and any questions that arise.
Anaru's New Shoes learning activity(external link) — Oppia
3. Hatchimals
Have the students watch an advertisement for Hatchimals and consider the following questions:
Who is the toy designed for?
What special features of the toy are promoted in the advertisement?
What would a consumer expect the toy to be able to do by itself?
Hatchimals Surprise commercial(external link) — YouTube
As a class watch a news video about problems with Hatchimals. Discuss and have the students tell their stories in pairs:
How does Arabella's mum feel about her purchase?
If you were Arabella's mum, what would you do?
Why do we need to be careful when buying goods from Trade Me?
What is a registered trader?
How can we find out if somebody is a registered trader?
Have you ever purchased a toy or game that didn't work the way you expected?
Hatchimal problems reach New Zealand(external link) — Newshub
Watch two short videos about consumer rights below:
Creating Confident Consumers [32 secs] and
It's All Good – Let's agree to disagree [2.15 mins]
Discuss the key messages in the videos. Have students examine the 3 "re" words outlined in the videos – repair, replacement, and refund. Discuss what each of them mean and how they apply to consumer law.
Distribute the list of consumer rights and guarantees to students (Appendix A). Read through the rights with students or they can read them independently. Have the students identify the rights that apply to Arabella's story.
Consumer rights and responsibilities worksheet [PDF, 753 KB]
Link to English
Students can examine the consumer terms and words in the list of consumer rights and guarantees and in the short videos and design a word map for each of them.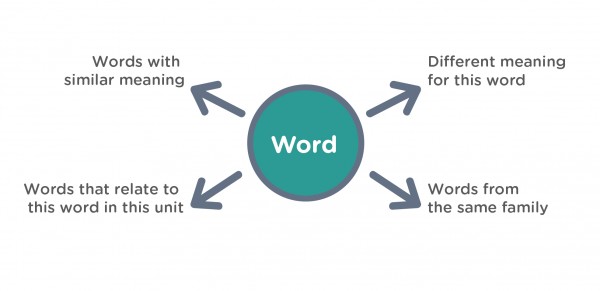 4. Consumer responsibilities
Discuss the idea that as well as consumer rights, we also have consumer responsibilities. Consumer rights are provided by law to protect the consumer. The consumer has the responsibility to be an honest and responsible consumer.
Have the students think more about Arabella's story. What if Arabella's hatchimal didn't hatch because she tore the egg out of the box and then dropped it? Discuss with the students:
Does Arabella have any consumer rights if she caused damage to the hatchimal?
Prompt the students to think of other situations where the consumer may not act responsibly and the seller should not have to be responsible for the problems that arise. Students may use scenarios from the interactive quiz or from their own experiences for this discussion.
Divide the class in half. Have one group read A plastic frisbee for the landfill, and the other group view Plastic Oceans. Have each group choose a speaker to share the key messages of their story to the class.
A plastic frisbee for the landfill(external link) — My Zero Waste
Plastic Oceans(external link) — ABC
Introduce the Māori concept of kaitiakitanga and encourage students to consider their responsibilities as kaitiaki or guardians of the environment in their role as consumers.
Kaitiakitanga(external link) — Te Ara Encyclopedia of New Zealand
In small groups the students can discuss these questions:
How can we be more environmentally responsible when we purchase toys and games?
What can we do with our toys and games when we outgrow them?
5. Consumer rights and responsibilities chart
Distribute the Rights and Responsibilities Chart (Appendix B) below and have students work in small groups to complete it. Students need to think of examples of when each consumer right will apply and when it won't apply. Suggest that they use scenarios from the interactive quiz as starters.
Consumer rights and responsibilities chart [PDF, 847 KB]
6. Getting it sorted
Divide the class into 5 groups and distribute Making a Complaint about Faulty Goods (Appendix C) below.
Making a complaint about faulty goods [PDF, 610 KB]
Assign each group a section of the information sheet to read closely. Have them present the information in their section to the class, using a format of their choice, such as drama, song, or text.
Invite a store manager to the class to discuss what consumers can do should they buy a faulty item. Have the manager talk about their own experiences dealing with complaints. Students can then ask questions about the rights and responsibilities of businesses.
The students can work in pairs to role-play a scenario about returning faulty goods to a store. They could use scenarios from the interactive quiz or create their own scenarios based on personal experiences.
The consumer
Use the information sheet, Making a Complaint about Faulty Goods (Appendix C), to help you prepare what you are going to say to get your problem fixed.
Practise what you are going to say before you start the role-play.
The shop assistant or manager
Prepare what you are going to say to the consumer when they make their complaint. Will you agree to fix the problem once it is explained to you? Or will you ask lots of questions to make it harder for the consumer?
Decide what you think is the appropriate solution for the problem – a repair, replacement, or refund. Think about why you would respond in a particular way. For example, a repair might be more expensive than a replacement or a fault that can be fixed could save the item from being discarded into a landfill.
Students can perform their role-plays for the class. End the session with a discussion about strategies that are effective in resolving problems with faulty goods.
Ask the students to consider how they can return a faulty good to an online shop or trading organisation. They can contact the Citizens Advice Bureau or read Online shopping. They can investigate whether the same consumer rights apply and the steps they can take to make a complaint.
Citizens Advice Bureau(external link)
The students can practise writing an email or rehearsing a telephone call to an online website explaining that they have purchased a faulty good.
Discuss with students what they can do should a shop manager refuse or fail to resolve the issue. Explain that there are organisations they can contact and avenues they can take in these situations. The students can access the websites of these organisations and research the work they do.
Students can make business cards for each organisation. They should include the name of the organisation, their vision, their logo, and the contact details of the department that provides information for consumers.
7. Reflecting on our learning
Have the students consolidate their new understandings about consumer rights by repeating the consumer decision-making activity with their new understandings about consumer rights. They can discuss the best outcome for the consumer.
The students can now revisit the bad shopping experiences they recounted during module 3, activity 1. They can consider their experiences in the light of their recent learning about consumer protections and consumer rights. What consumer advice can they give to their former selves?
Word wall
Vocabulary for module 3 includes:
laws and regulations
consumer rights
consumer responsibilities
kaitiakitanga
guarantees
repair
replacement
refund.
| Te reo Pākēha | Te reo Māori |
| --- | --- |
| rights | mōtika |
| responsibilities | noho haepapa |

Home Learning: Students can introduce the consumer decision-making activity to families and whānau and encourage them to have a go.