Supporting students in years 4-10 to become informed and confident consumers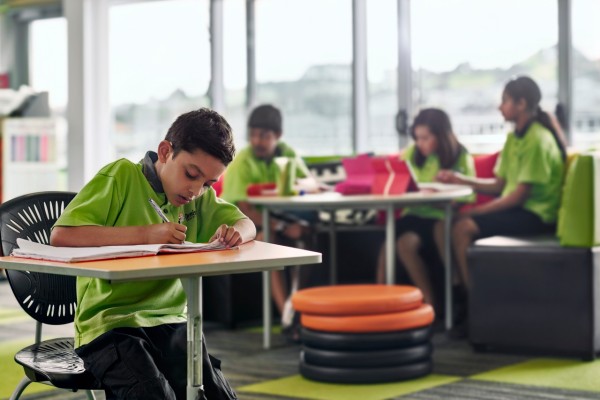 ---
Focus of learning
The purpose of this resource is to equip students with the knowledge, skills, attitudes, and values to be informed and confident consumers. This supports the vision of The New Zealand Curriculum for young people to be informed decision makers who actively contribute to the social and economic well-being of New Zealand.
This resource includes three teaching and learning plans for students in years 4 –10. The resource develops students' understanding of:
their rights and responsibilities as consumers
choices of goods and services
the factors that influence people's purchasing decisions
values and priorities that affect financial decision-making
how financial decisions impact on our lives
laws and regulations that help to protect consumers
the role of digital citizenship in online consumer purchases
the effects of globalisation on the market.
Each teaching and learning plan explores consumer protection within a different context. The teaching and learning plan for students in years 4–6 focuses on toys and games, the plan for students in years 7–8 focuses on mobile phones, while the plan for students in years 9 –10 focuses on consumer protection laws in both national and global settings.
Links to The New Zealand Curriculum
Principles
Future Focus – In this resource students are encouraged to look to the future by exploring issues such as sustainability, citizenship, enterprise, and globalisation.
Community Engagement – The learning in this resource has meaning for students, connects with their wider lives, and engages the support of their families, whānau, and communities.
Coherence – This resource encourages links across learning areas, particularly social sciences, mathematics and statistics, and English. It provides students with life skills, as well as opening pathways for further learning.
Key competencies
This resource supports students to practise the key competencies. This table lists some of the ways in which these competencies may be developed.
Thinking
Making sense of consumer protection information
Investigating how local, national, and global markets can influence financial decisions.
Using language, symbols, and texts
Calculating and interpreting financial information
Gathering consumer information from electronic and other sources
Using financial symbols and terminology.
Managing self
Making plans to take social action.
Relating to others
Collaborating with others in financial decision-making, including in whānau and extended family contexts
Examining the effects of financial decisions on others
Analysing different values and cultural priorities (including those held by Māori and Pasifika communities).
Participating and contributing
Participating in the market with confidence and assertiveness, for example interacting, questioning, and negotiating with others.
Values
Innovation, inquiry, and curiosity – In this resource, students are encouraged to think critically about financial decision-making and consumer protection.
Diversity and respect – This resource enables students to recognise that people have different values and priorities that affect their financial decisions.
Equity – In this resource students are supported to explore and understand reasons for consumer laws and regulations.
Curriculum areas
The main curriculum area of the resource is the social sciences, in particular the economic world strand.
Students learn about the ways in which people participate in economic activities and about the consumption, production, and distribution of goods and services. They develop an understanding of their role in the economy and of how economic decisions affect individuals and communities.
Although this unit focuses primarily on the social sciences, there are strong opportunities for integration with literacy, numeracy, and Te Reo Māori.
Achievement Objectives
Social studies Level 2
Students will:
understand that people have social, cultural, and economic roles, rights, and responsibilities
understand how people make choices to meet their needs and wants.
Social studies Level 3
Students will understand how people make decisions about access to and use of resources.
Social sciences Level 4
Students will understand how producers and consumers exercise their rights and meet their responsibilities.
Social sciences Level 5
Students will understand how economic decisions impact on people, communities, and nations.
Key concepts
Consumer
Rights
Responsibilities
Goods and services
Market
Choices
Financial decision making
Laws and regulations
Consumer protection
Conceptual understandings
Students will develop these conceptual understandings:
Years 4–6
People have rights and responsibilities as consumers.
The market provides people with the choice of a range of goods and services.
Financial decision-making affects people, the community, and the environment.
Laws and regulations help to protect the consumer.
Years 7–8
Both consumers and retailers have rights and responsibilities.
Financial decision-making is affected by local and global markets, advertising, and the community.
Consumer protection laws and regulations cover goods and services that are sold in New Zealand.
Years 9–10
Purchasing goods or services involves a contract with terms and conditions.
Consumers can influence how goods are produced.
Advertising strategies are designed to attract consumers.
Globalisation affects consumers and communities.
Specific learning objectives
In years 4–6, students will:
explore and describe their role, rights, and responsibilities as a consumer
examine and describe the factors that influence people's purchasing decisions
describe how our choices as consumers affect our lives and the lives of others
recognise that there are laws and regulations that help to protect the consumer.
In years 7 and 8, students will:
explore values and conventions of consumer spending and protection in the wider school community
recognise the laws and regulations that cover consumer protection in a variety of contexts
examine the role of financial literacy, and sound financial decisions, in their own lives
explore consumer protection in an authentic context
practise being active, critical, and enquiring consumers, by taking a social action approach to consumer learning.
In years 9 and 10, students will:
link the concept of purchasing goods with a contract influenced by terms and conditions
define globalisation and identify its positive and negative aspects
describe how governments can influence economic decision-making
describe how consumers can influence producers to change their actions
describe the effects of buying locally and from overseas
outline the steps they could take when a purchasing dispute arises
identify a range of types of scams
outline how scams are designed to steal money from consumers
identify advertising strategies that target consumers
apply these strategies to their own advertising campaign.
Social inquiry
Understandings that relate to the achievement objectives can be developed through a social inquiry approach. This table suggests possible focus questions for each phase of social inquiry. The order is not intended to indicate a linear approach. The process should be a flexible sequence of learning that reflects the learners and the context.
Phase of social inquiry, with possible focus questions
Finding out information
What is consumer protection?
Who and what can protect me as a consumer?
Exploring values and perspectives
How do people make choices to meet their needs and wants?
Why do people make different choices?
What influences choice?
Why should consumer protection matter to us?
Considering responses and decisions
What consequences could my financial decisions have?
Why do we need consumer laws and regulations?
Reflecting and evaluating
What do we now understand about consumer rights and responsibilities?
Where could we find out more information?
So what? Now what?
What can I do to be a smarter consumer?
What can we do to increase other people's awareness of consumer rights and responsibilities?
For more information about social inquiry, see Approaches to Social Inquiry(external link) .
Financial capability
Financial capability is highlighted in The New Zealand Curriculum as an example of a topic that schools can use for effective cross-curricular teaching and learning programmes. This resource enables students to explore and develop financial capability through a cross-curricular approach.
The financial capability progressions(external link) set out suggested curriculum-based learning outcomes across a range of learning areas.
The learning outcomes in the progressions can be aligned to many activities in this MBIE resource, especially those listed under Managing Risk: Rights and Responsibilities(external link) .
Māori achieving educational success as Māori
This resource supports Māori learners as Māori and provides contexts for learning where their identity, language, and culture are affirmed. Tailoring learning for Māori learners includes the following content:
Words and phrases about money and consumer protection are provided in te reo Māori.
Home learning opportunities are suggested in every module so that whānau can learn together with their children (ako) and share their knowledge and experiences (tangata whenuatanga).
The concept of kaitiakitanga is explored in Module 3 of the years 4–6 unit within the context of being an environmentally responsible consumer.
Kanohi ki te kanohi. Face-to-face interactions are encouraged through class discussion, as well as by meeting and talking to experts in the field.