How to choose the right loan when you buy a car, and your consumer rights and ways to protect yourself from common problems when you get vehicle financing.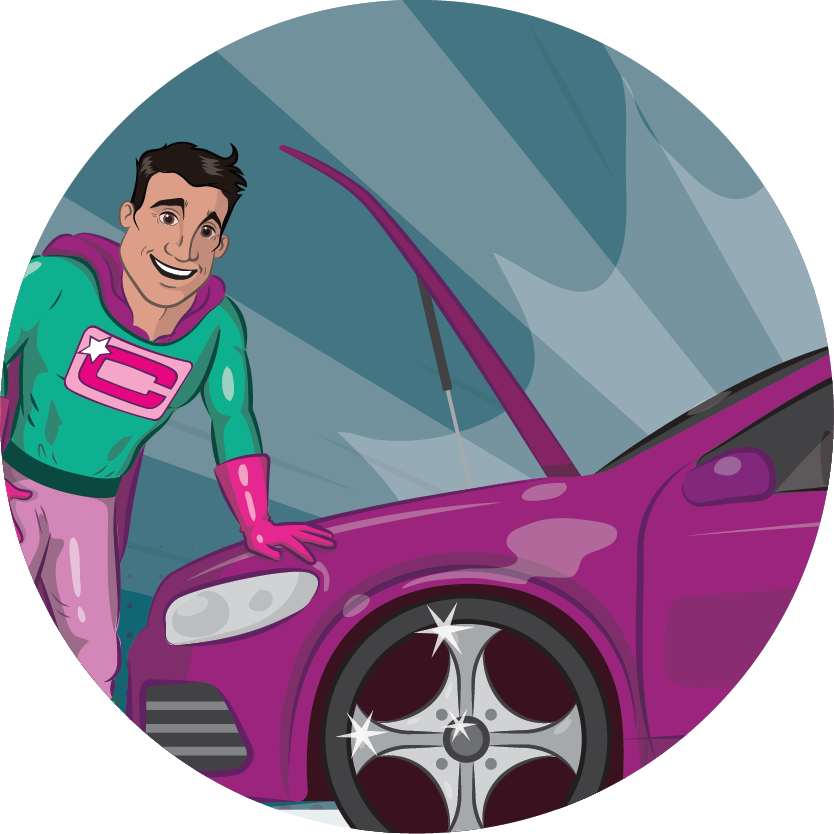 Test your knowledge!
If you buy a car on credit from a dealer, how long do they have to tell you about the contract terms?
What to check before signing a loan contract
You have rights under Credit Contracts and Consumer Finance Act (CCCFA) whenever you enter into any consumer credit contract.
Before you sign, the lender must:
explain the contract to you so you understand what you are getting into
check whether the loan is suitable and you can afford the loan without putting you in a financial situation that is too difficult to manage
check whether any insurance sold with the loan is affordable and suitable for your situation.
They must give you:
a disclosure statement with the total cost of the loan, repayments, how much interest is charged and any other fees
an accurate written copy of your loan contract
a copy of the terms of any credit insurance, extended warranties or repayment waivers.
All of these documents must be clear, concise and written in plain language. They cannot be misleading or confusing.
Before signing up for any finance, take a copy of the contract home. If you have any questions or doubts, get advice.
Under the Credit Contract and Consumer Finance Act a lender must comply with disclosure obligations and determine affordability and suitability of the loan. Failure to do so can result in a refund of interest and fees and or damages to the borrower.
Disclosure statements
A lender must give you detailed information about the loan's cost. This is often called a disclosure statement.
A disclosure statement must clearly list:
amount owing
payment terms
payment details
interest rates and how the interest is calculated
any fees or charges
any security interests
any penalties charged for late or missed payments
what happens if you can't make repayments, eg repossession of the vehicle or any other items you've listed as security
statements on your right to change the terms or cancel the loan contract.
Look out for:
whether the cash price on the vehicle's Consumer Information Notice (CIN) matches the price on the loan contract
details of any fees charged, eg loan establishment fees, insurance charges, early repayment charges and the cost of any credit checks
whether any free extras are really free — if there are special offers on the vehicle finance like cash backs or gifts, make sure you're not actually paying for them somewhere in your loan
what insurance is required — you may have to pay extra for insurance on your loan in the event you can't afford repayments.
You may cancel your credit contract at any time if you didn't get a copy of the disclosure statement or it is incorrect, incomplete or illegible.
If full disclosure is not made, a lender:
can't recover any interest and fees for the period of non-compliance
can't enforce the contract
may be liable for penalties.
---
Credit contracts: Plain English definitions
---
Your cancellation rights
You can cancel the credit contract by notifying the lender if you change your mind within five working days of disclosure. If you cancel the credit contract, and you still want to buy the car, you have 15 working days to come up with the cash price. You can cancel the sale as well if you haven't taken the vehicle yet. This means you can cancel the sale and the credit contract.
If you've taken the vehicle home, you can cancel the credit contract within five working days, but you still have to buy the vehicle. You will have 15 working days to come up with the balance of the cash price for the car.
---
Read more about Cancelling your credit contract
---
If in doubt, leave the car at the lot and seek independent advice.
Protect yourself from common problems
Here are some commons risks to be aware of when you take out a credit contract — and some tips to avoid them.
If your concern or difficulty is not resolved to your satisfaction, you can then contact the Financial Dispute Resolution Service.
Financial Dispute Resolution Service(external link)
---
If you are unable to make repayments
If you can't keep up your repayments because something unexpected happened such as illness, injury, or losing your job, contact the finance company as soon as possible to see if you can fill out a hardship application. You can ask your finance company to:
reduce the amount you pay by spreading payments over a longer period
take a payment holiday until a future date when you can start paying again
make interest-only payments for a period of time.
Even if you don't qualify for a hardship application, you can still:
approach the finance company to see if they can help
get advice from a free financial mentor
return the vehicle to the finance company, if possible – you will still owe them money but your debt will not include penalty interest and repossession costs
contact the Insolvency and Trustee Service to discuss your options.
Personal debt(external link) — Insolvency and Trustee Service
---
Read more on Loan repayment issues and hardship applications
---
Repossession and your rights
If you can't make your vehicle loan repayments, the finance company may be able to take your vehicle away from you and sell it to repay your loan. This is called repossession.
A lender can only repossess your vehicle if:
this right is specified in your credit contract,
you have missed payments or broken another term in the contract, and
they sent you a warning notice at least 15 days beforehand.
After they take your car, the finance company must send you a post-repossession notice outlining your options. These include:
paying back your overdue payments to get the car back
paying back the whole amount still owing to get the car back
letting the finance company sell the car.
The notice must also include an estimate of the car's value. Often, this amount is much less than the money you still owe. If the lender sells the car for this price, you will still owe them the remaining balance.
If you decide to let the lender sell the car, you do have a right to get an independent valuation of the car yourself. You also have a right to find and introduce a buyer to the lender. If you find a buyer, your lender must sell the car to them for at least the estimated value listed in the post-repossession notice.
The finance company cannot sell the car for an unreasonably cheap price. They must take reasonable steps to get the best market price for the car.
Within seven days of the sale, the lender must send you:
how much the car sold for
any costs related to the sale of the car
the original balance of your loan before the car was sold
the amount you still need to pay back if there is shortfall between the sale price and what you owe — or if the car sold for more money than you owed, the amount the lender will pay back to you.
After the car is sold and if you still owe money, the finance company cannot add any other fees to your debt, eg interest, penalties, collection costs. If they do, you can report them to Commerce Commission.
Make a complaint(external link) — Commerce Commission
Debt collection and repossession
---
What to do if you buy a faulty car on finance
If you find a minor fault with the vehicle, you will need to seek a remedy from the seller. Continue to make your loan repayments in the meantime.
If you bought a vehicle from a car dealer, you may be able to get a remedy —a repair, replacement or refund — under the Consumer Guarantees Act.
---
Read more on Consumer guarantees for products
---
If the dealer will not resolve the problem, get an independent report from a mechanic.
If you get a refund for the car from the dealer, you will have to repay the finance company with the money you get back. If you got the loan from your bank or any lending institution apart from the dealer, you will have to arrange repayment yourself.
If you bought a faulty car from a private seller using a personal loan, you may not get a remedy from the seller — but you will still have to repay the finance company.
---
Read more on Solving issues with your car dealer
---
Read more on Solving issues with your private vehicle seller
---