Kia ora, nau mai, haere mai ki tēnei huinga rauemi e āwhina ai i a koutou ko ō ākonga ki te mārama ki te Ture Consumer Guarantees (CGA).
E toru ngā rauemi e mahi tahi ana hei whakaako i te mōhiotanga ki te ture, ā, hei āwhina i ngā ākonga ki te mārama ki ō rātou motika ki te whakahokinga moni, te tapitapi, te whakakapinga rānei.
Kia ora and welcome to this set of resources that will help you and your students understand the Consumer Guarantees Act (CGA). There are three resources that work together to build knowledge of the act, and help students understand their rights to a refund, repair, or replacement.
Kua kapi kē koe i te Consumer Guarantees Act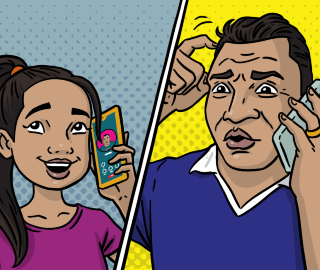 ---
He kēmu kāri whakangahau a WERO!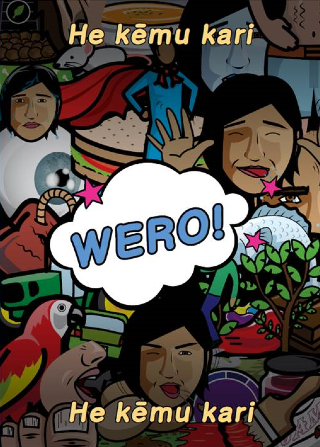 He kēmu kāri whakangahau a WERO! e tiro ai ki te whānuitanga o ngā take e pā mai ana ki ngā tāngata ina hoko ana i ngā rawa, i ngā ratonga rānei. Ka tautoko te kēmu i ngā ākonga ki te whakaaro tahi me te whakaatu i te whānuitanga o ō rātou mātauranga ki te eke ki te whakataunga mō te raruraru kua tautuhia ki ia Kāri Kaupapa.
WERO! is a fun card game that looks at a range of common issues that people encounter when buying goods or services. The game prompts students to think together and use their collective knowledge to come up with a solution to the problem outlined on each Scenario Card.
Pāwhiritia ki konei ki te tono i te kemu, WERO! — MBIE Resources
Click here to order a copy of WERO! — MBIE Resources
---
Patapatai - Kahoot quiz
Kei tēnei kēmu patapatai whakangahau, ka taea e ngā ākonga, e ngā rōpū rānei, te tākaro ki a rātou anō kia tere rawa me te whiwhi i te piro teitei. Mā te whakamahi i aua rauemi e rua ka whiwhi ki te mātauranga e hiahiatia ana e rātou kia tere te tākaro, ā, kia toa ai.
Pāwhiritia ki konei ki te mahi i ngā kēmu patapatai Kahoot(external link) me ō ākonga. Kia ako ki te whakarite i Kahoot me ō ākonga, pāwhiritia ki konei(external link) .
In this fun quiz, students, or groups, can play against each other to beat the clock and get the highest score. Using the other two resources to build the knowledge they need to play fast and win.
Click here to do the Kahoot quizzes(external link) with your students. To find out more about setting up Kahoot with your students, click here(external link) .