Could your cords kill?
From 2009 to 2019, 6 children in New Zealand have died from becoming accidentally strangled by the operating cords or inner cords in blinds and window shades.
The best way to address the danger is to remove and replace your window blinds with cordless options.
Cordless blinds are becoming very popular and are now available in many retail outlets in New Zealand. You might also consider cordless curtains that are often favoured due to their insulation properties. Ask your supplier about what cordless options they provide.
Bottom line, if you've got kids, go cordless.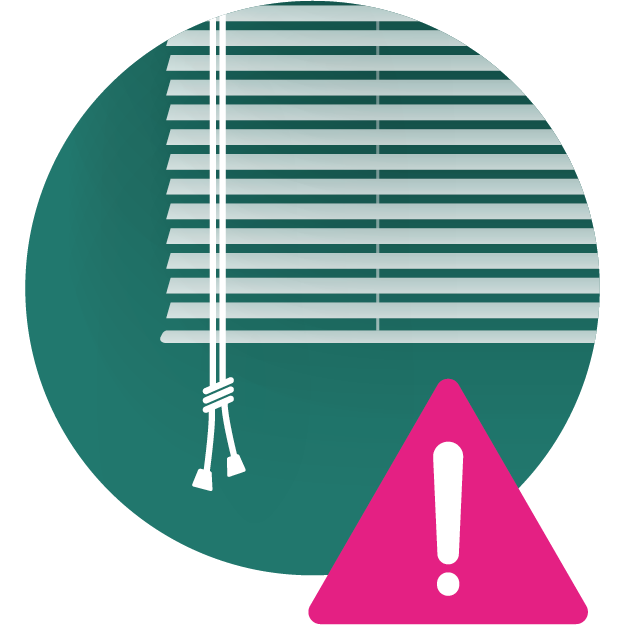 Why are cords dangerous?
Blinds and window shades with cords are dangerous for young children because they can get entangled and strangled by the operating cords or inner cords.
Accidental strangulation can happen in seconds and no one can watch a child 100% of the time. In less than the time it takes to boil the kettle, a young child can become tangled in a loose cord and lose consciousness.
What can I do to provide a safer home for children?
1. Choose cordless options
When you are buying new blinds or curtains for your home avoid options that include cords either on the front or back of the fabric.
2. Replace blinds with cords
Remove all window shades or blinds in your home that have cords and replace with cordless options.
3. Keep all loose blind cords out of reach
Find out more about keeping your home safe for your family