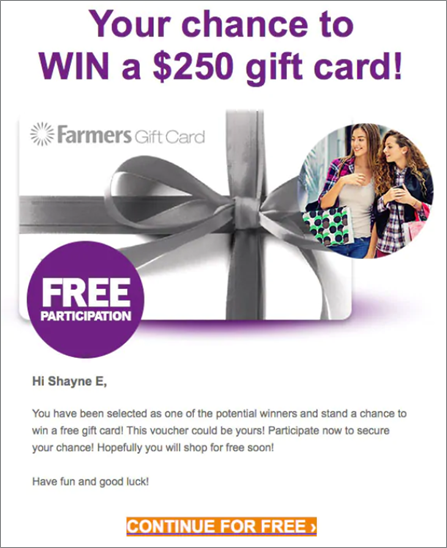 If you are not sure if a competition is legitimate or not, check the business's official website or contact the company directly.
Farmers will never ask (by email, online or phone) for personal or banking details in unsolicited communications.
Remember, if the offer seems too good to be true or sounds suspicious, it probably is.