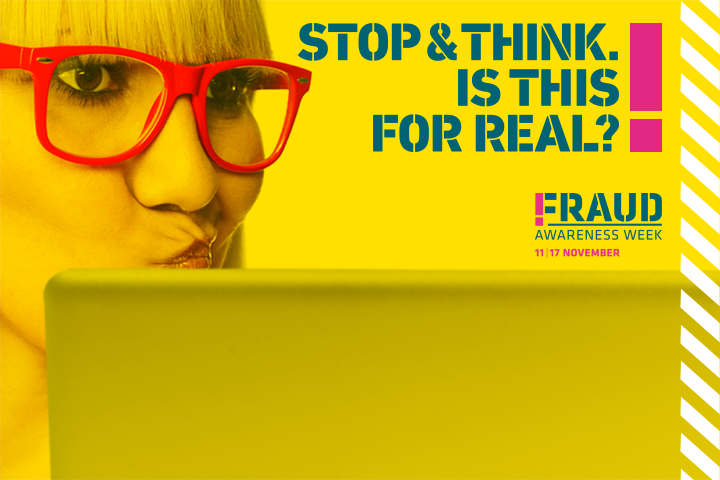 New Zealanders fall victim to scams every day, as scammers come up with new and sophisticated methods to trick consumers into handing over their money or personal information.
Data from NetSafe shows that between January and September 2018 almost 8,000 New Zealanders reported a scam to the organisation, with more than $24.7 million lost to scammers. The losses are almost five times higher comparing to the same period last year and that's just from the scams that have been reported.
Fraud Awareness Week is a cross-government initiative aiming to get people talking about scams. During the week of 11-18 November organisations involved will be sharing real scam examples. The theme for the campaign is: Stop and think. Is this for real? Each day we will be talking about a different type of scam.
Follow us on ScamwatchNZ Facebook(external link) page or get in touch at faw@mbie.govt.nz to get involved.
We have developed a range of resources to help people recognise common characteristics of scams:
Fraud Awareness Week campaign page
Scam examples [ZIP, 5.6 MB]
Screen savers [ZIP, 2.5 MB]
Email signature [JPG, 45 KB]
Editorial [DOCX, 674 KB]
Social media pack [ZIP, 4.4 MB]
Fraud Awareness Week is supported by:
Banking Ombudsman
CERT NZ
Commerce Commission
Commission for Financial Capability
Department of Internal Affairs
Department of Prime Minister and Cabinet
Financial Markets Authority
Ministry of Business, Innovation and Employment
Netsafe
New Zealand Bankers Association
New Zealand Police
New Zealand Telecommunications Forum
Serious Fraud Office