Scams hurt us all. They are becoming more common, sophisticated and difficult to spot.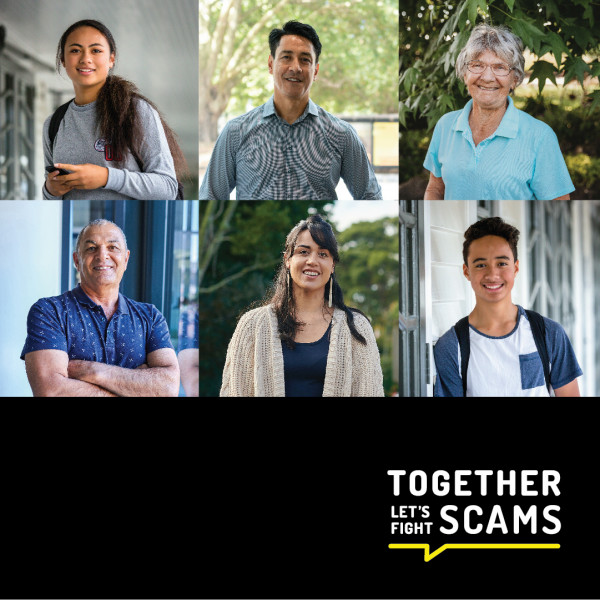 Let's work together to fight scams
We are all targets for scams. As we spend more time online, they can be very easy to fall for, especially if we are busy or distracted.
By speaking out about scams, sharing your experiences and reporting scams and fraud, together we can all fight scams.
Learn what types of scams to look out for, how to avoid them and how to take action if you are scammed.
"I thought it was my bank trying to help"
Read Kayla's story
While Kayla was studying for exams, she got a text from her bank saying something was wrong with her account. She quickly clicked on the link that took her to a site that looked just like her bank. Kayla logged in as instructed but as soon as she did, realised she had probably just given her details to scammers.
She quickly changed her password, called her bank and forwarded the text to the Department of Internal Affairs text reporting tool. She also reminded friends and family how easy it is to fall for text scams when you're busy.
To report this type of scam, contact Department of Internal Affairs:
How to report scams(external link) — Department of Internal Affairs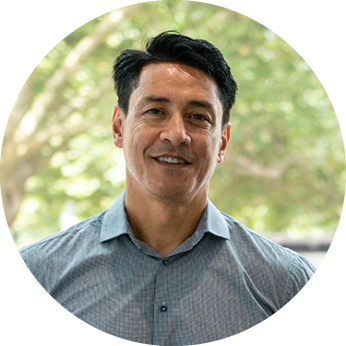 "I was tempted by substantial returns"
Read Jake's story
Jake got an email out of the blue promoting an overseas investment offer. It looked real with a flashy site and convincing story projecting impressive returns. He'd just received a tax refund and decided it was worth a shot. But when it came time to withdraw some of the returns, he could no longer make contact with anyone at the site. Jake contacted the Financial Markets Authority (FMA) for advice and learned the business was not registered to provide financial services in New Zealand. He was not able to recover his money. By reporting it to the FMA and telling his friends about it, he stopped others from losing their tax refunds too.
Report an investment scam to the Financial Markets Authority(external link) — Financial Markets Authority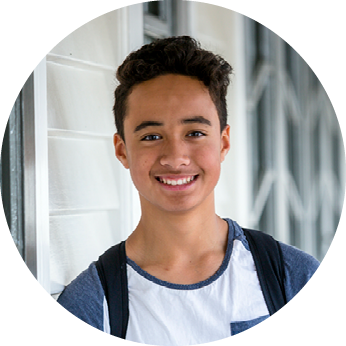 "The crypto site guaranteed impressive returns"
Read Isaac's story
Isaac was told by his buddies that the fastest way to make extra cash would be through a cryptocurrency investment that guaranteed big payouts. He headed online to the cryptocurrency platform he was told about. On the way through, he created an account and transferred money from his bank – he could then see his digital wallet. Sure enough, the site started to show him the impressive gains. But when the time came to cash in those profits the site didn't pay out, the site was a fake and his money was lost.
After talking to his mates Isaac realised that others were probably falling for the same scam. He contacted the police.
How to report a scam if you lose money:
105 (Ten-Five) Information(external link) — New Zealand Police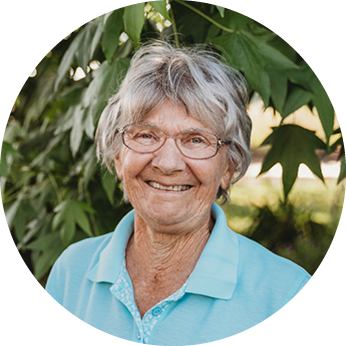 "I thought they'd get my money back for me"
Read Helen's story
Helen had already lost money in a fake overseas investment scam and felt powerless to get her money back. She mentioned what happened in a Facebook group and was befriended by someone who seemed genuine. They offered to help get her lost money back …. for a fee. Helen had fallen into another scam that took even more money from her. Afraid and embarrassed, Helen decided to tell her daughter who then called the police.
Helen was a legend for sharing her story. But if you've been a victim of a scam be very careful of people offering to help you get your money back. The person may not be genuine, and you might lose even more.
If you think you've become a victim of an investment scam or multiple scams, stop transferring any money and report it to the NZ Police.
105 (Ten-Five) Information(external link) — New Zealand Police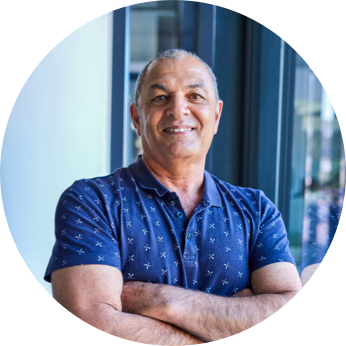 "I really thought we would be great together."
Read Gary's story
Gary received a friend request from a mother of three in the US. He accepted the request and, over the course of a few months, he learned a lot about her life, including that she was trying to set up a business. By this time, Gary really felt that he had found his soul mate, someone he could trust and see himself living with for the rest of his life.
When she asked him to help her out with a small loan to get her business up and running, he didn't hesitate. Her requests for more money over the following months seemed reasonable and he got regular updates from her about how the business was shaping up.
He couldn't wait to get over to the States so booked a flight to be with her. Suddenly, all contact between them stopped.
It took Gary a long time to come to terms with the fact that he had been scammed. He finally got up the courage to talk with his children and friends about what had happened.
If you are worried you are losing money in a relationship online, contact the NZ Police:
105 (Ten-Five) Information(external link) — New Zealand Police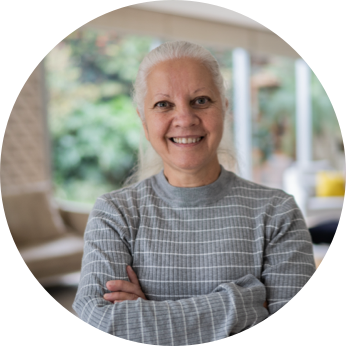 "In hindsight, the returns did seem too good to be true."
Read Mary's story
Mary received a cold call about an investment opportunity. The caller was from an investment company, and when she checked out their website it all looked legit. Phone conversations followed, giving Mary the chance to speak with a senior adviser about the forecast investment returns.
She did feel a little niggle in her mind that the investment returns seemed very ambitious – but the thought of quickly growing her retirement savings made her over-ride her intuition. She invested $100,000 in the scheme and was able to login to her account to see her investment growing.
She only realised the investment was a scam when she couldn't access the website or login to her account to take out the profits. She enlisted the help of a friend to figure out what was happening and realised that the company, the website and her account was fake.
Her friend helped her to report the scam. She found out that this particular type of fraud was known to the authorities and steps were being made to track the criminals down.
Report an investment scam to the Financial Markets Authority:
Investment scams(external link) — Financial Markets Authority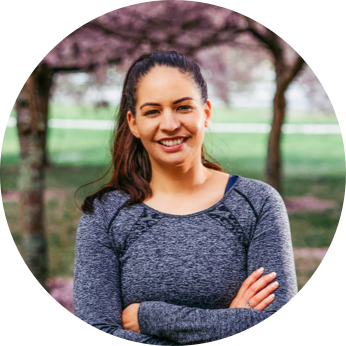 "It was so expected, the alarm bells never went off."
Read Jess's story
Jess is an avid online shopper. Especially around the holidays. She eagerly awaits the delivery of her purchases with every purchase, so when she received a text saying that a parcel had been delivered to the courier depot, she fully expected it and clicked on a link to confirm her pick-up.
The problem was, the link took Jess to a page that told her that her phone was infected with FluBot and to download anti-FluBot software. FluBot is a form of malware that infects android devices, stealing important financial and personal information. It also accesses personal contacts and sends text messages to them, spreading the scam further.'
Fortunately Jess realised immediately after downloading the software that this was probably a scam. She googled FluBot and found that so many other New Zealanders had suffered the same problem and reported the scam. She reported it too – after she'd reset her phone to factory settings.
To report this type of scam, contact Department of Internal Affairs:
How to report scams(external link) — Department of Internal Affairs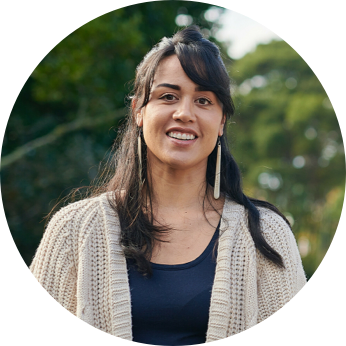 "The online shopping site looked so credible."
Read Maia's story
Maia found the dress she had been looking for in a shop online. At the time she was a bit distracted, juggling a busy work and family life and trying to squeeze the most out of her day.
After eagerly checking the mailbox every day, Maia never received her delivery. She checked out the website again and found that, despite having .nz web address, the website wasn't real. There were no contact details on the website – not even an email address to query her purchase.
After talking with her family, Maia realised that others were probably falling for the same scam. She contacted the police.
How to report a scam if you lose money:
105 (Ten-Five) Information(external link) — New Zealand Police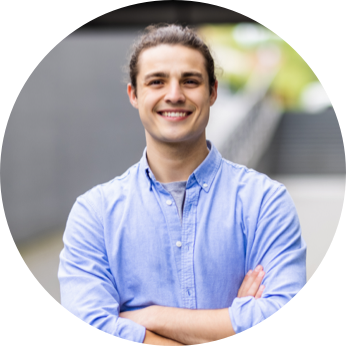 "Who even knew there were people called money mules?"
Read Zac's story
Having finished uni, Zac was looking for a job. The trouble is, they seemed to be few and far between and he was getting desperate in the lead-up to Christmas.
He responded to a job ad that was published online as an account manager working from home. A short phone interview later and he was employed!
His job required him to receive money and move it through to different bank accounts. That did seem a bit strange to him. Eventually Zac realised he was actually laundering money that was gained through drug dealing. He had no idea he'd become a money mule, and had no idea how to get out of the situation.
When he spoke with his mates, he realised that he could actually face criminal charges. They supported him in talking with the police.
If you think you've become involved in money laundering, stop transferring any money or valuable items. Keep all receipts, contacts and communications, such as texts, emails or chats and report this type of scam to the NZ Police:
105 (Ten-Five) Information(external link) — New Zealand Police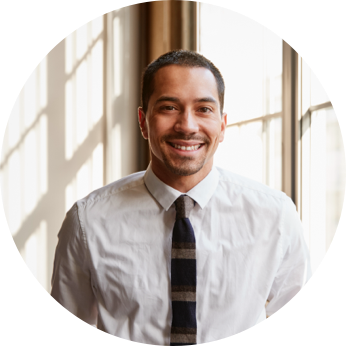 "I can't afford for my computer to be down at any time."
Read Matt's story
Matt was working from home when he received a pop-up message on his laptop which contained a security warning that his computer was infected by spyware. He was given instructions to call a Microsoft dealer, a company he knew and trusted. He called immediately because he had a deadline to meet and needed access to his files.
The service support person on the other end of the phone explained that he needed to have remote access of Matt's computer to install some anti-virus software. The technician said he would talk Matt through setting up remote access.
It sounded entirely plausible – particularly for a technical novice but Matt's intuition kicked in. He realised he should have been talking to his business IT department, not to someone he didn't know on the end of a phone. Thank goodness he did – he saved his family and friends from being targeted by the same scam.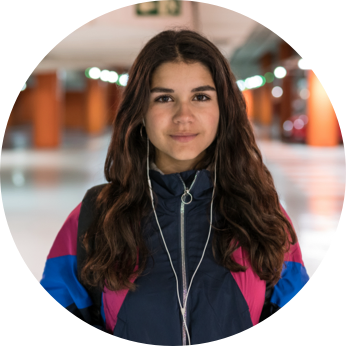 "I'd heard of blackmail scams through my friends."
Read Rikki's story
Rikki's life is basically contained on her phone – her online banking, her social media accounts, her email account, her photo library.
She received an email claiming that her phone had been hacked and that the sender had access to intimate recordings of her. The email said that unless Rikki paid ransom in bitcoin within 24 hour, the footage would be shared with all her contacts which were stored on her phone.
Alarm bells went off – Rikki had heard of this type of sextortion scam which had been doing the rounds of her friends.
She immediately reported the scam and posted about her experience on social media – warning her friends and contacts about the blackmail. She received advice to delete the scam email and mark it as spam, and also to change her passwords.
To report this type of scam, go to Netsafe:
Report harmful content(external link) — Netsafe
These stories are inspired by true experiences – names and images have been changed out to protect privacy.
What to do if you have lost money in a scam
Stop all contact with the scammer
Do not make any more payments
Immediately contact the bank or service you sent money through